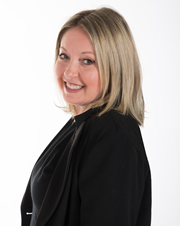 LEIGH RESNEKOV
CHIEF EXECUTIVE OFFICER
Leigh's introduction to the commercial world was through advertising. She worked for five years as cost accountant in South Africa's largest agency, Ogilvy & Mather. This was followed by an eleven year stint at the country's leading full service incentive house, Achievement Awards Group, where she project managed the company's flagship accounts, taking responsibility for the delivery of communications campaigns, client service, administrative teams output and specialist call centres.
As the senior specialist in project management she has taken more than 50 campaigns from the early stages of analyzing what is going to be required to deliver on schedule and budget through to the detailed process of design, pre-launch activities, team selection, team building, training and managing the resources (creative through to audit and IT systems) and designing the interim and final client reports and reviews.
Leigh is a co-founder of WOW!
Leigh graduated from UCT in 1989 with a Business Degree majoring in Economics and Accounting.
leigh@wow4results.co.za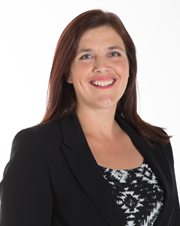 CAROLINE VAN DER MERWE
GENERAL MANAGER: CLIENT SERVICES
After spending time in the Cape Town film industry and working for the Walt Disney Company in the USA, Caroline joined WOW in 2011 as a project leader, launching a new sales initiative. Caroline grew into the role of Account Manager shortly thereafter, progressing over her four years with WOW to her current position heading up the Client Services department consisting of the Account Management, Administration, Programme Ambassador, Call Centre and Creative teams.
Caroline's role is to manage the operations of the Client Service Teams ensuring delivery on WOW's Service Level Agreements with its clients from the inception stage of each campaign. Caroline oversees the setup and running of WOW campaigns, drives innovation for new and existing campaigns and, along with her team, maintains long-term client relationships.
Caroline graduated from the University of Stellenbosch with a degree majoring in Political Science, Economics and Philosophy. She went on to graduate from the University of Cape Town in 2007 with an honours degree in International Relations specialising in Political Conflict Resolution and Democratic Consolidation.