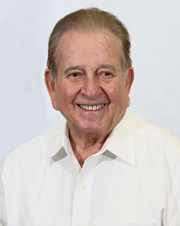 ISSIE KIRSH
NON-EXECUTIVE CHAIRMAN
Issie founded Radio 702 in 1980. He was the first Chairman of Primedia as well as the Chairman of the Primedia Foundation. Issie has served on many boards and was both an executive and non-executive director at Primedia.
Issie co-invested with his son William in starting Tritech Media.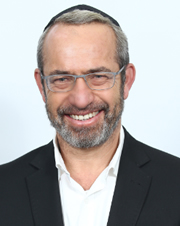 WILLIAM KIRSH
CHIEF EXECUTIVE OFFICER
William was the founder of Primedia, which is South Africa's 2nd largest media group, which he established in 1994. He was CEO from its inception until August 2009.
He is the founder and CEO of Tritech Media and commenced its development in November 2009.
Prior to establishing Primedia, William worked at Shearson Lehman Hutton in New York in mergers and acquisitions from 1988 to 1991.
William holds a BCom and BAcc degree from the University of Johannesburg and is a Chartered Accountant with an HDip in Tax Law.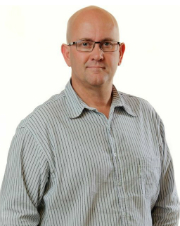 FERDI GAZENDAM
DIRECTOR AND CHIEF OPERATING OFFICER
After completing articles at Deloitte's in 1984, Ferdi spent three years with Deloitte's Technical department in London and thereafter returned to South Africa and held various positions at Deloitte's including Deloitte Consulting as well as Deloitte's IT Consulting practice, which he started.
On leaving Deloitte's in 1991 he was appointed CFO of Teljoy which was listed at the time. He also became COO of Teljoy Cellular, where he affected a successful turnaround, and CEO of Teljoy Prepaid Services.
In 2001, Ferdi joined Primedia where he initially held the position of COO and was instrumental in managing the turnaround of the company together with William Kirsh, who was the CEO of Primedia at the time. Following an overhaul of the organizational structure of Primedia he was appointed CEO of Primedia's Content division, its largest division when measured by turnover.
Following the delisting of Primedia in 2007, Ferdi left Primedia to start his own in investment company. Notably he developed Envisionme, being a social media job board, which he sold to listed Adcorp in 2012. He was also an investor and advisor to MVNE (Pty), which is a leading enabler for mobile virtual network operators (MVNO's).
In 2014, Adcorp embarked on an aggressive expansion program and Ferdi was asked to assume the role of CEO of Adcorp Global Shared Services in Singapore. Following Adcorp's decision to retreat from its international expansion he returned to South Africa and joined Tritech Media.
Ferdi is a Charted Account by profession.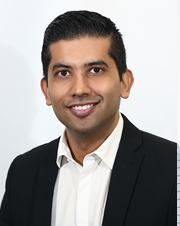 DHEREN SINGH
CHIEF FINANCIAL OFFICER
Dheren founded the corporate finance and management consulting company Colab Capital in 2013. Some of the activities that Colab Capital has been involved in include advising various startup businesses in the technology and retail sectors; consulting on the listing prospectus of Attacq Limited which has listed on the Johannesburg Stock Exchange with a USD1billion market capitalization; and consulting on the international African and European expansion strategy of a JSE listed company.
He previously obtained extensive local and international investment banking experience in three banking institutions over the last seven years in the following areas of finance: mergers and acquisitions, leveraged finance, private equity, credit, financial markets, transaction banking and relationship management.
Dheren also enjoys giving back to the community and is involved in various initiatives relating to this.
Dheren is a Chartered Accountant and has completed articles at PricewaterhouseCoopers in the technology, information, and media sectors. He has also passed Level 2 of his CFA exams and numerous short courses.
Dheren has been nominated as one of the South African Institute of Chartered Accountants (SAICA) Top 35 under 35 for 2015.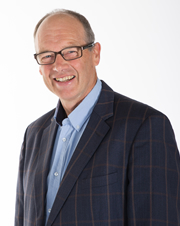 PAUL LANGE
EXECUTIVE DIRECTOR
Paul was a journalist (1979 – 1985) before joining a leading public relations firm (Adele Lucas Promotions) as director, publicist and writer (1985 – 1994). He then worked at a leading South African performance improvement company (Achievement Awards Group) for thirteen years as a director. Here he designed and implemented transformation, incentive and communication programmes for some of South Africa's largest companies.
During this period he presented a Master Series Paper on his work at the 43rd Annual Congress of the International Society of Performance Improvement (ISPI). ISPI also certified him as a Performance Technologist based on the case histories and commendations from his South African clients.
Together with Leigh Resnekov he co-founded and launched WOW in May 2007.
WOW has since grown into a focused, lean organization delivering recognition and incentive services to top South African companies.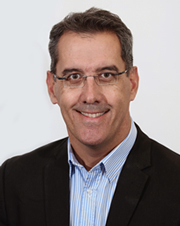 DEON OLIVIER
EXECUTIVE DIRECTOR: TRITECH MEDIA
HEAD: BUSINESS DEVELOPMENT UNIT, TRITECH MEDIA
Deon has been an active member of the South African Loyalty Marketing community since 1999. His loyalty career began in 1999 at cellular network MTN South Africa, where he was instrumental in developing MTNcallAwards – a first in the South African market. In 2001 he joined FirstRand Bank, where he was an integral part of the team that developed eBucks. In 2005 he joined Achievement Awards Group in Cape Town to establish the Loyalty Business Unit. In 2008, Deon founded Woodstock Loyalty Marketing – an independent Cape Town based agency focussed on developing and implementing customer loyalty marketing strategies.
In 2010, Deon joined Tritech Media, and has played a key role in the development and evolution of the Group's strategic direction. Deon has presented loyalty marketing presentations both locally and internationally – in Portugal, Spain, Malaysia and the USA. He is also a regular contributor to leading loyalty studies including The Wise Marketer. Current and past clients include Absa, Ackermans, Boxer, Brandhouse, Distell , Kurt Geiger SPITZ, MasterCard, Nashua Mobile, PEP and Protea Hotels.