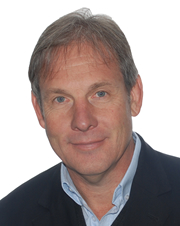 BRADLEY TURKINGTON
CHIEF EXECUTIVE OFFICER
Bradley has over 20 years' experience in the provision of prepaid products and services.
After completing his Honours in Finance at the University of Natal (Durban), Bradley worked in finance in London for 2 years before being transferred to Hong Kong.
He then returned to South Africa to start his own company, Viatel Communications. Subsequent to this venture, Bradley held the position of Managing Director (MD) for Brightpoint South Africa, UK and Ireland and Vice President for Africa. Brightpoint (NASDAQ listed) was the largest distributor of mobile devices globally.
Bradley went on to join CommXpress Services, leaders in South Africa in the electronic distribution of prepaid airtime for the mobile operators. He headed up their international expansion – rolling out in Africa, Middle East and in several European markets. In 2007, CommXpress sold to Blue Label Telecoms where Bradley continued in this international role as Chief Operations Officer for Blue Label International. In 2010, he assumed the role of Chief Sales Officer for Blue Label Distribution. He then went on to the position of Group Executive Corporate Relations.
Bradley joined Stellr in February 2013 and has since been responsible for its expansion into new distribution channels, local content supply, and MD of PeppaCoin (Stellr's investment company into the insurance ClaimsCard joint venture with THESL).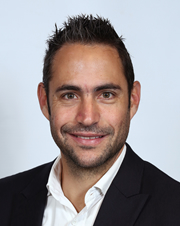 JASON SCHMULIAN
BUSINESS DEVELOPMENT EXECUTIVE
Jason joined Stellr in 2010 in order to build the ClaimsCard solution for the insurance industry and had executive responsibility for the content portfolio for Stellr's prepaid network division.
Jason's experience prior to joining Stellr includes 4 years in risk management and systems consulting at Ernst & Young and KMPG; 2 years in private equity in business development and financial management and 6 years in business building and strategy consulting in Ignite Corporate financial service.
Jason is a Chartered Accountant by profession.