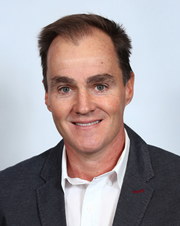 ANTON MAYBERY
CHIEF EXECUTIVE OFFICER
Anton has 12 years in the card and payments markets, having spent 5 years at Namitech as a Director, responsible for retail, industry & government market units plus the security business.
Anton is a founding member of Opengate, responsible for executive management of the business with the primary focus on strategy, innovation, business development, marketing and partner development. Anton is a member of the Abnote Global Group Ops Exco.
He spent 10 years in corporate finance markets as founding member of Keyes Capital which later merged into the Enhance Group, a boutique finance outfit.
Anton holds a BCom from the University of KwaZulu-Natal.
anton@opengate.co.za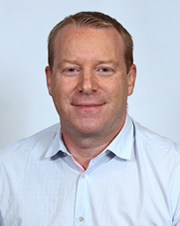 ALEX ABRAMS
CHIEF FINANCIAL OFFICER
Alex has a combined 10 years of exposure to the card and prepaid markets from a financial perspective, having spent 4 years at Namitech as Business analyst and then Group Project manager reporting to the MD.
Alex has a further 6 years financial management and business application experience at Vodacom and Oracle in the United States.
Alex holds a BCom from the University of the Witwatersrand together with an added Honours BCompt/CTA.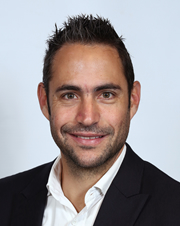 JASON SCHMULIAN
BUSINESS DEVELOPMENT EXECUTIVE
Jason joined Opengate in 2010 in order to build the ClaimsCard solution for the insurance industry and had executive responsibility for the content portfolio for Opengate's prepaid network division.
Jason's experience prior to joining Opengate includes 4 years in risk management and systems consulting at Ernst & Young and KMPG; 2 years in private equity in business development and financial management and 6 years in business building and strategy consulting in Ignite Corporate financial service.
Jason is a Chartered Accountant by profession.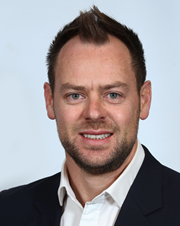 PHILIP COOPER
BUSINESS DEVELOPMENT EXECUTIVE
Philip has over 13 years of expertise in banking, payment technologies and prepaid services. He has helped develop, implement and manage several successful products and solutions. With a global network spanning vendor, associations, financial institutions and other advisers, which help support him in establishing standards, bench marks and new product innovation.
Philip acquired his degree in Management Accounting at the University of Stellenbosch.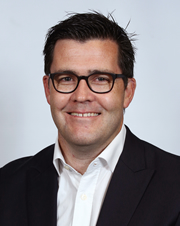 GARETH SHARP
CORPORATE DEVELOPMENT EXECUTIVE
Gareth spent five years in investment banking and six years as an investor relations consultant before joining Opengate in 2009. Since joining Opengate, Gareth has been involved in every aspect of the business and has developed extensive experience across the areas of business development, content, technology, network development, strategy and multi-faceted program and project roll-outs.
Gareth holds a degree in Economics and a post-graduate diploma in Marketing Management from the University of Cape Town.