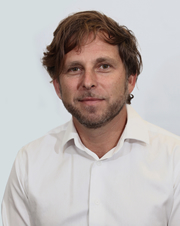 Anthony Cohen
CHIEF EXECUTIVE OFFICER
Anthony spent 10 years in the media industry with a focus on delivering new and exciting media channels to the market.
He was the creator and co-founder of a highly successful mall advertising company called Primall Media.
He is the founder of Mygeni, established in 2009, and has a passion for delivering real value to the customer by placing the customer in charge of the content they receive and when they receive it. Anthony has a strong emphasis on driving brand loyalty through content marketing and participation.