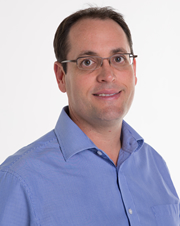 STEVEN BURNSTONE
CHIEF EXECUTIVE OFFICER
Steve has extensive experience in strategic value analysis within the banking, insurance and fund management industries, having worked for a large South African insurance company (Southern Life), a South African Asset Manager (Southern Asset Management), an international actuarial consulting company (Tillinghast-Towers Perrin) and as an independent consultant.
In addition to having worked on typical actuarial projects for life insurers, fund managers and banks (in South Africa and the UK), he has also been involved in a wide variety of other business development, marketing and corporate finance projects in the financial services, ICT, manufacturing, print media, telecoms, mining and retail sectors. Over recent years he has focused his skills in the area of customer analytics. He has advised national retailers, banks and media houses on their customer rewards programs and consumer centric marketing strategies.
Steve is a qualified Actuary. He has a BBusSci degree (Honours in Actuarial Science and Economics) from the University of Cape Town.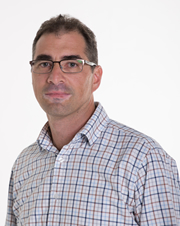 AMNON MELZER
CO-FOUNDER AND DIRECTOR
Amnon is a director and co-founder of Eighty20 Consulting and has a particular interest in data mining, analytics and statistical techniques. He has helped many clients better understand their customers by extracting key insights from their transactional and customer databases.
He also has extensive experience in value analysis within the insurance industry, having worked for a large South African insurance company (Metropolitan Life) and two international actuarial consulting companies (Woodrow Milliman and Tillinghast-Towers Perrin). He now focuses on applying standard actuarial valuation techniques to areas other than their traditional home. This includes spreading the expertise and insights within insurance companies, as well as industries which have long term, contractual relationships with customers.
Amnon is a qualified Actuary. He obtained his BSc in mathematical statistics awarded with distinction in 1991 from the University of Cape Town and completed an honours degree in mathematical statistics the following year.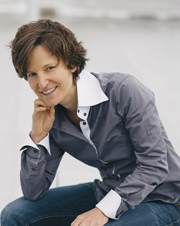 ILLANA MELZER
CO-FOUNDER AND DIRECTOR
Illana is a director and co-founder of Eighty20 Consulting. She has extensive experience in strategy consulting, having previously worked for two well-known international consulting companies, Monitor and Accenture (formerly Andersen Consulting).
Illana heads up the Strategic Research unit at Eighty20 having worked on projects in various industries including housing, banking, telecommunications (cell phones), insurance and retailing. Illana's current area of research focuses on expanding access to various products and services for low-income consumers in South Africa. This includes housing finance, savings products, life and short term insurance, medical insurance, medical services and rental housing.
While employed at Monitor (1996 – 1998) she focused on corporate and business strategy formulation within several industries including mining (coal, platinum and manganese), health care (developing a market entry strategy for home health care) and transportation (as part of the Moving South Africa team, tasked with developing South Africa's transport strategy).
The focused, 'boutique' strategy approach to which she was exposed at Monitor is complemented by her employment at Accenture (1998 – 2000) where she was involved in large-scale implementation projects with significant business process and technical components. This experience enabled her to better understand the complex relationship between strategy formulation and implementation. While at Accenture, Illana worked in the life insurance and private banking industries.
Ilana has a Bachelor of Business Science Degree from the University of Cape Town.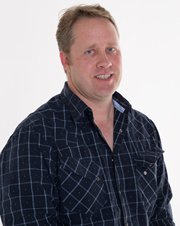 ANDREW FULTON
DIRECTOR
Andrew heads up the Data Products unit which helps clients to access, understand and use secondary data to create actionable insights. Andrew regularly lectures at a number of business schools and other institutions on secondary data analysis and market research.
Prior to Eighty20, Andrew spent the years since attaining his MBA with two companies in an operational role with a strong marketing component. Immediately following his degree, he ran a flower import/export company with clients in the United States, UK, Holland and Japan. After this, Andrew joined POP Communications, a media owner that was an independent subsidiary of Old Mutual Properties.
Andrew obtained his Bachelor of Arts in International Relations awarded with distinction in 1994 from the University of Toronto in Canada. While at the University of Toronto he received a number of scholarships and awards relating to academic performance. He completed the full time MBA programme at the Graduate School of Business (UCT) in 2000, and completed those studies on the MBA programme at the University of Washington in the United States.