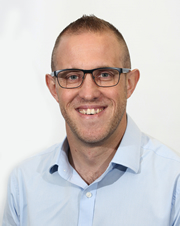 MARCO BROCCARDO
CHIEF EXECUTIVE OFFICER
Marco is the CEO and founder of COLONY (previously known as Eurocom). Founded in 2006, COLONY is regarded as leader in audience profiling and database creation for targeting marketing strategies.
COLONY began offering mobile marketing, SMS and interactive voice response competitions with prize fulfilment as a secondary service offering.
COLONY now turns campaigns into customers for their clients using a proprietary campaigns dashboard that creates and manages campaign mechanics and the resultant data.
In 2010, Marco was awarded the Top Young Entrepreneur of the Year Award at the 8th Annual African Access National Business Awards. He was also included in the Mail & Guardian Top 200 Young South Africans list in 2011. In August 2013, Marco was approached by the Founder Institute to be a mentor for the Johannesburg chapter of the business, a role which he continues to embrace.
Marco is a published author. His book, ROCKS – One Man's Climb from Drugs to Dreams, is a harrowing account of Marco's life as a drug addict. All royalties from the sale of the book goes to Marco's NPO, Mountain Heights. For further information visit http://www.drugstodreams.com.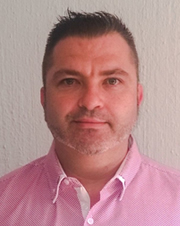 MARCUS STEPHENS
MANAGING DIRECTOR
Marcus started out in media planning back in the early 90's, before moving into media strategy, whilst cementing his now sought after media expertise. He established himself by launching BidorBuy.co.za years ago, working for agencies like Hunt Lascaris, Mediacom and FCB to name a few. His reputation precedes him and his knowledge supersedes most, taking major publishing titles like MSN, Microsoft, Times Media Group and Kagiso Media to great heights and new content environments across multiple digital platforms.
More recently Marcus has shifted his attentions around the connected consumer in South Africa and this has driven his focus to content and the mobile marketing customer journey. As Managing Director at COLONY, Marcus is focused on converting their clients' customers into brand advocates and campaigners, in parallel driving the broadcaster product Colony Live.