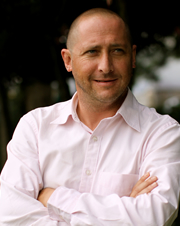 GARY BERMAN
BUSINESS DEVELOPMENT DIRECTOR
Gary is the founder of GDS formerly known as Plum Solutions. He started the business in 2007, primarily as a lead generation and direct marketing business and over recent years has focused all his energies on accelerating the usage and application of "Big Data" in the context of the South African Consumer Market. Gary has worked with many large corporate companies and helped them to consolidate their big databases into meaningful consumer insights with a focus on using the correct digital media channels as a growth strategy for their businesses.
Gary has deep knowledge and understanding of consumer data and believes that simple demographic information is no longer adequate in today's competitive marketing environment. To this end, Gary concluded a strategic partnership with an Aerospace Group in 2015 for the purposes of gaining a deeper and richer understanding of consumer location data. Gary has advanced the GDS business by enhancing its data through visualisation and geospatial awareness and developed a world class geospatial "Big Data" platform called Spatialedge which allows any business to aggregate large sets of client data and overlay it with the GDS consumer database providing highly accurate consumer location insights.
Gary's strength lies in his desire to always be client facing and solve complex data problems and turn them into actionable and usable data insights. His tenacity and entrepreneurial spirit draw in clients who want to learn, experiment, apply, share, and partner.
Gary studied at The Institute of Marketing Management (IMM).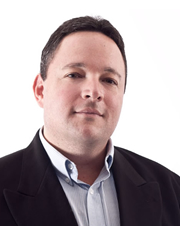 Lance Terner
MANAGING DIRECTOR
Lance has spent most of his professional career in the ISP and MVNO industries having founded one of South Africa's first consumer ISPs in 1995. He subsequently founded the country's first branded wholesale ISP business which went on to manage over 300 branded ISP services for some of South Africa's largest consumer brands. After moving on from the ISP industry he formed part of the team that set up one of the first specialized MVNO enablement businesses in the local market.
Solid experience with systems and marketing in consumer-facing businesses has developed Lance's ability to apply platform technologies to product solutions and go-to-market strategies.
Lance is a qualified engineer and holds an N.Dip Electrical Engineering qualification from the University of Johannesburg.
He is one of the founding partners and Principals of Smartnet Holdings. He joined GDS as Managing Director in February 2016 when Smartnet invested in GDS.