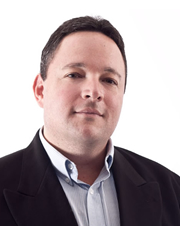 Lance Terner
MANAGING DIRECTOR
Lance has spent most of his professional career in the ISP and MVNO industries having founded one of South Africa's first consumer ISPs in 1995. He subsequently founded the country's first branded wholesale ISP business which went on to manage over 300 branded ISP services for some of South Africa's largest consumer brands. After moving on from the ISP industry he formed part of the team that set up one of the first specialized MVNO enablement businesses in the local market.
Solid experience with systems and marketing in consumer-facing businesses has developed Lance's ability to apply platform technologies to product solutions and go-to-market strategies.
Lance is a qualified engineer and holds an N.Dip Electrical Engineering qualification from the University of Johannesburg.
He is one of the founding partners and Principals of Smartnet Holdings. He joined GDS as Managing Director in February 2016 when Smartnet invested in GDS.