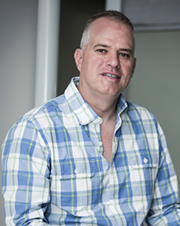 Mark van Diggelen
FOUNDER, SHAREHOLDER AND CEO
Mark founded GameZBoost (previously known as SkillPod Media) in 2005, after spending 5 years in the online gambling industry, initially as VP Technology and then later he took up the position of VP Business Development, where he established a number of casual gaming, lottery and bingo initiatives for the group. He bootstrapped the first few years of GameZBoost and in 2008 went on to secure series A funding for institutional investors. He has extensive experience in the online world, having developed and launched his first website in 1995 and then going onto build and launch some of the first South African online communities in 1998, for Destiny Electronic Commerce and Metropolis Transactive. Mark has 15 years of experience in the international gaming industry and has gained extensive knowledge and experience in the social gaming, gambling, competitive gaming, sales and marketing, business development, search engine marketing and search engine optimisation and has used these skills to position and grow the business into a recognised global gaming solutions provider.
He is passionate about business and has a strong focus on strategy, innovation and new business development, having secured a reputable list of clients that span the globe. Current and past clients include: NBC Universal, Sony Pictures Entertainment, RTL Group, Burger King and Media24.
In 2009 the business was a runner up in the TT100 awards and in 2013 Mark was recognised by InfoDev / World Bank as a Global Top 50 Entrepreneur. He has also been featured numerous times in publications that include Entrepreneur Mag, Tech Central, eTV Tech Report, SAfm Tech Show and iWeek.
Mark has completed numerous courses and programs in computer programming, business management and project management.
Magnus Esterhuizen
CHIEF TECHNOLOGY OFFICER
Magnus has 15 years experience in web and software development working on both local and international projects. Over the course of the past 7 years he has been responsible for the development of the GameZBoost white label gaming platform. He possess strong entrepreneurial skills, and has previously run his own development business. Magnus is passionate about technology, the gaming industry and focuses on developing responsive and adaptable solutions that are highly scalable.
Magnus has Diploma's in Computer Science and Business Information Systems.