Corporate Precise Capabilities
Corporate Precise Capabilities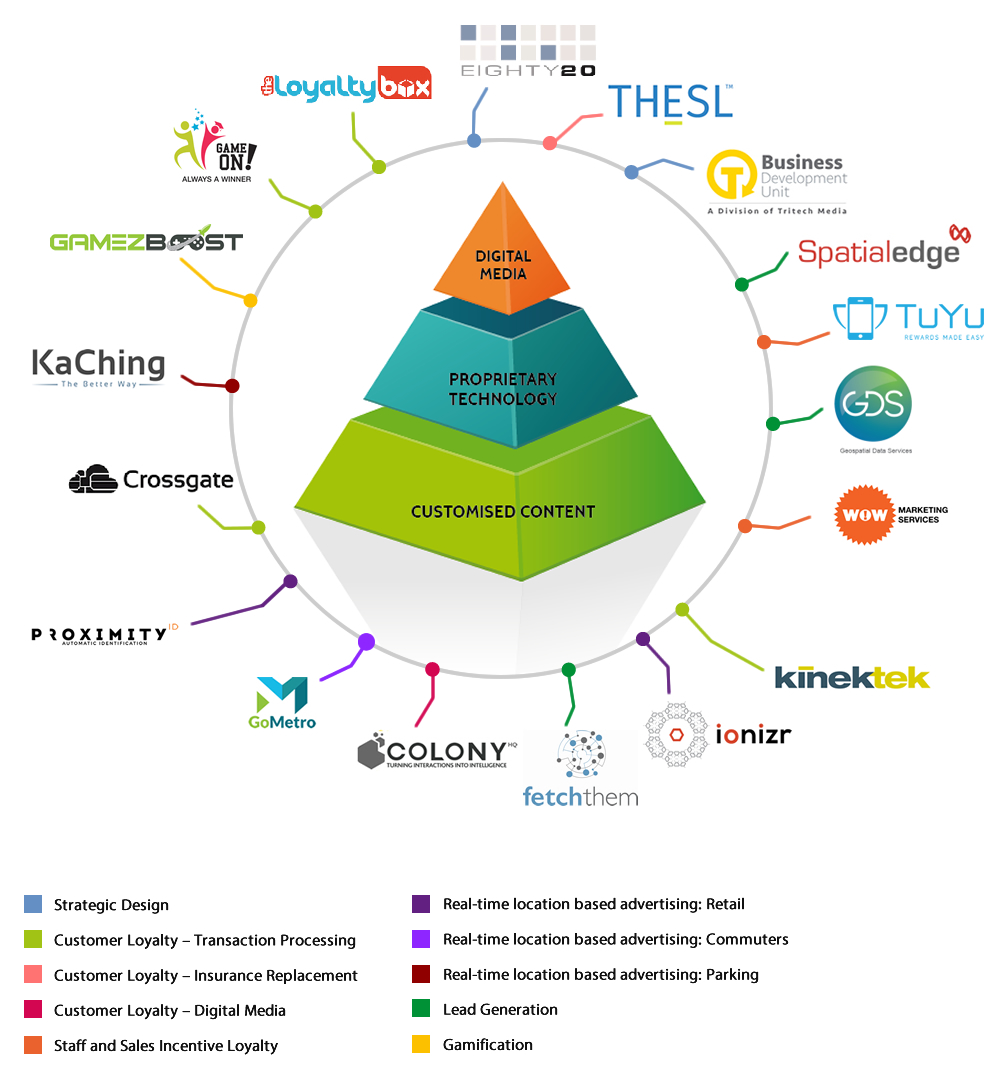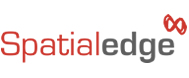 SpatialEdge's precision spatial analytics and targeting with various layers of data lays the foundation for the identification of new channels to markets and new potential customers, thereby enhancing clients' one-on-one customer engagement strategies. This bolsters efficient planning in terms of marketing, custom content and communications, targeted customer acquisition and retention. SpatialEdge believes data-driven organisations can create a vastly different and highly customised customer experience, ultimately allowing organisations to outperform their competitors.

The flexibility and configurability of the platform provide our corporate clients with the capability to customise the customer experience down to an individual device, transaction and user.
A very broad range of custom content is supported including bill payment, voucher purchases and redemptions, card and wallet loads, card dispensing, remittances, ticketing, FICA registrations, prepaid purchases and many other forms of commerce.
Integration of clients' own custom content is straightforward and they also gain access to the content and distribution footprint of Kinektek's other clients.
The platform further enables corporates to deliver customised loyalty solutions to their customers.

A commuters' daily transport transaction is paired with location-based and contextual in-app advertising to provide a unique channel for brands to access on-the-go consumers; reaching demographic and location-targeted users with relevant and timely offers. Brands such as Burger King, Lunchbar, African Bank, Shoprite and FNB have all repeatedly used GoMetro's location-based advertising engine to reach commuters in trains, buses and minibus taxis – seeing up to a 400% increase in campaign performance when using GoMetro's location and movement aware advertising engine.For marketing agencies and brands, the combination of the GoMetro mobile app and big data engine produces three highly-unique, deep proprietary datasets for marketers to access – 1) a confirmed record of where users live and work confirmed by the app 2) a daily record of when, where and how users want to move around (both in real-time and through machine learning) 3) an accurate and updated record of all transport routes and operations within a city, both public and private, and their costs and charges.

Crossgate is the exclusive reseller and implementation partner of OneEmpower – one of the world's leading loyalty management systems.OneEmpower's software suite provides enterprises with deep segmentation, analytics and delivers targeted messages and real-time rewards to consumers via virtually any channel: at point of sale, online and mobile – at the moment of payment.OneEmpower is constantly innovating in the mobile payments, advanced analytics and rewards space. The solution is capable of handling high volume transaction environments and is widely used in the banking and retail markets.Through its international partner ABnote, Crossgate is also the dominant provider of loyalty and gift cards to the major retail chains in South Africa.Crossgate's technology suite allows it to develop solutions that deliver consumer insights based on payment data.
Game On! has identified the school sector as a common interest community to create a unique and first of its kind loyalty program. The program enables parents and students to earn rewards such as cashbacks by spending at a wide variety of relevant partners.Schools are one of the beneficiaries of the program, receiving a share of the rewards via cashbacks. Learners also receive cashbacks into an investment vehicle which is a unique feature of the program. In addition, rewards via cashbacks are allocated toward sports development at participating schools.Another common interest community Game On! will focus on in the future is sports codes with the beneficiaries being sports development and clubs.Game On! will have access to live dashboard reporting which will analyse and relay information to partners such as number of members, which community members belong to, amount and area of spending, load amounts and customer profiles with preferences. Customised value add services and products can then be provided to individual members of these common interest communities supported by these data and analytics capabilities.

KaChing has the ability to put brands in touch with their customers the moment the customer arrives at the mall, being either able to incentivize and reward potential customers, or advertise on a basis customized for a specific user through the KaChing app. Brands have the ability to launch powerful and targeted marketing campaigns and reward customers by removing the grudge purchase that is parking, from their lives.

The Loyalty Box is a leading loyalty management system for small to medium size businesses (SME's) both locally and internationally. Most SME's do not have the knowledge and resources to set up and manage sophisticated loyalty programs. The Loyalty Box gives business owners the tools to set up a range of unique and differentiated programs including cashback programs, points, gift card programs, discounts, vouchers and preloaded cash cards.The Loyalty Box can manage both a card or card less environment by utilizing the client's mobile number or a mobile application. Retailers can get up and running in under sixty minutes, getting access to this powerful marketing tool on a very affordable basis.The Loyalty Box can be used as a standalone solution or can be easily integrated into an existing point of sale (POS) or eCommerce environment.Accordingly, The Loyalty Box has access to rich transactional data linked to a consumer's profile, which can then be analysed and used to develop targeted marketing strategies and unique customer rewards based on their spending behaviour.This enhanced analytics is delivered by a product called My Insights, which provides SME's with rich and insightful data. This data can be gathered from not only their individual loyalty programs, but also additional data sources- for example data from social media, POS and marketing data. This provides a holistic overview of the consumer and business activities, and how they cross over.
Eighty20 is a leading South African analytics consultancy that applies actuarial modelling skills and analytical capabilities to help clients create business cases for new loyalty programs and to review and optimise the financial impact of existing programmes.Eighty20 also develops bespoke big data solutions to track and report on customer behaviour. Eighty20's internally developed models identify customer segments, track behaviour change and identify customers with high propensities to churn, as well as whether these customers can be up-sold or cross-sold across products.Furthermore, Eighty20 provides access to secondary consumer datasets and in-house primary research capabilities. Their strategic research consulting enables market participants to better understand how and why customers behave the way they do.

WOW's customised low-cost staff recognition programs modify staff behaviours and our sales channel incentives modify behaviours of the third party intermediaries who sell client's products and services. In this way WOW achieves multiple business goals for clients.In terms of mechanics, WOW uses a mix of proven behavior change modules, combined with targeted communications to keep participants, be they staff or third party intermediaries, highly motivated and results orientated. Each of the modules, whether aimed at the sales channel or the staff in a client organisation, changes human behaviour daily.The administration, audit, communications and reward delivery is controlled and monitored by WOW's module specific software.For each client WOW blends modules and customises communication so that low-cost, effective programs of action can be designed and delivered on a turnkey basis to achieve specific results.For the past eight years WOW designed and implemented programs have achieved consistent results for WOW clients. Targeted participants per campaign range from 100 individuals through to 35 000.


Colony aggregates all incoming consumer interactions for brands from all digital media and stores each message against the source it came from, building organic profiles that grow over time and through repeat interactions. The profiles include demographics, psychographics, sentiment and responsiveness.Colony mines this interaction data to create custom intelligence. By analysing ongoing campaigns run on any platform, the detailed profile data enables Colony to provide for targeted outbound communications, including incentives, to drive loyalty behaviour.

Every insurance claim is adapted to be specific to each insurer and their client as no single claim is the same. This includes moderation, if required, and timely notification via SMS or email to keep clients up to date of the process and additional benefits available, while ensuring that clients are treated fairly. Spending data is also analysed to ensure that client policies are updated timeously. TenderSystem has been designed to integrate into loyalty schemes for both customers and staff to ensure maximum engagement.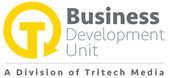 The Business Development Unit develops market entry and other strategies for new and existing customer loyalty programs driven by the client's budget, availability of data and program complexity. It also offers both pre and post-launch support services to loyalty programs i.e. project management, detailed program scoping, program partner sourcing, loyalty management system implementation, program value proposition development services.In addition to servicing the needs of clients, the Business Development Unit facilitates the cross-selling of Tritech Media companies' products and services within the context of loyalty programs design, implementation and ongoing execution.

The TuYu mobile rewards platform enables corporates to reward primarily staff in a convenient manner, directly to their mobile phones, and so reduces costs associated with traditional reward solutions. The platform can also be used to reward a company's customers. The solutions are typically implemented to increase engagement, up productivity and drive specific behaviorThe TuYu rewards wallet allows users to receive Rand based rewards that are redeemable in store, at over 50 000 till lanes, including the largest retailers in South Africa using mobile transacting technology. Users also have the ability to purchase airtime or transfer money to anyone within South Africa. Tuyu's voucher and coupon offering allows rewards to be tied to specific products and or retailers on a SKU level.
The TuYu platform is generic, and focuses on the technology delivering rewards to users, thus enabling clients to build their own bespoke solutions that tie in with TuYu's technology.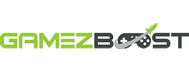 The GameZBoost platform provides an interface for clients to fully manage the active published games and gaming content, which includes tournaments, contests and a loyalty and rewards platform. The games catalogue consists of 155 HTML5 titles, 600 Flash and over 25 Massive Multiplayer Online (MMO) game titles.The loyalty solution rewards users for their ongoing activity and loyalty to a games website and is one of the key drivers around providing a gamification solution that drives user acquisition, engagement, retention and monetisation. With gamification, customers establish an emotional connection with the brand and it leads to better brand loyalty: gamification helps incentivize and motivate behaviour that is beneficial to a brand. Marketers can instantly figure out if gamification works for their company, the statistics and analytics-driven nature of gamification means its success or failure is quickly quantifiable.
The ability to customise the content, features and layouts ensures that clients are able to configure the offering to meet with their specific audience demographics and overall campaign objectives.

FetchThem assists in building an Ideal Customer Profile (ICP) which is customized to a client's business. This is then used to clearly define a prospecting list that matches a client's current high value customers.FetchThem then immerses that prospecting list in a client's brand through the execution of customised ad campaigns and soft touch connections that optimises a brand's social media and web browsing presence and leads to conversions.
Clients are also introduced to a unique sales process that has been proven and is utilised by some of the world's fastest growing companies. This process allows clients to accurately predict the amount of sales activity required to reach sales targets.
This unique sales process, ICP and immersion, coupled with FetchThem's online tool allows clients to consistently produce predictable and precise sales results.
The Ionizr Node, combined with the Ionizr software platform, is a powerful world-class solution that meets the customized precision marketing needs of property owners, retail clients as well as brands, and achieves the following:
Customer Intent
– Understand the intent of each visitor session, not just where the person happened to be.
Context
– By integrating the platform with e-commerce or interrogating browser information, Ionizr can derive which products or content is of most interest.
Combine Customer Relationship Management (CRM) with Real-Time
Behaviour
– Behavioural data gathered is available within milliseconds and can be combined with historical information and third-party data for real-time segmentation, targeting, recommendations and analytics.
Multiple Advertising Campaigns
– Manage campaigns from a single dashboard for multiple retailers, advertisers and from ad networks all at once.
Omni Channel Interactions –
Measure any interaction by customers at a venue or through websites and apps.
Campaign Management –
Define rules for delivery of campaigns, inventory limiting and frequency capping, profile and geo-targeting.
Analyse Campaign Statistics & Results – Reports in various ways on fully deployed personalization campaigns – all in real time.
Tracks Against Goals – Define goals (e.g. competitions, sign-ups, purchases, etc.) and analyse campaign results against objectives to determine how each campaign positively or negatively impacts primary business objectives.


If clients require sophisticated targeting, GDS can provide customised data via their extensive consumer database of over 22 million marketable records. GDS data is profiled to ensure it fits the specific characteristics of each client's sector.GDS takes into account the different needs of clients and provides guidance to help optimise and customise their marketing campaigns. This, in turn, ensures delivery of marketing communications to the right person, at the right time.

The ProximityIDs' Beacon combined with the ProximityID app (which is available on the Apple App store, Google Play store or via Plug-In) creates a powerful and engaging customer service tool, which, combined with Ionizr's functionality, provides retailers with a complete end-to-end solution, which includes:• Precision based notifications: Personalized notifications given at the right time, right place, to the right person and even in the right language.• Digital marketing campaigns: Changing video based advertisements from running on a mindless loop to be specific to the target audience in front of them.• Real-Time location analytics: Know the real-time whereabouts of your customers and employees as well act as a complete Time and Attendance platform.• Auto Sign-up: Sign-up at the push of a button using existing data to auto populate a loyalty sign up form, streamlining the process for future members.• Instant Identification: A cardless system that delights customers by providing all the benefits of a loyalty program, without the fumbling through a wallet.• Foot Count: Real time footfall analysis, dwell times as well as repeat visitor reporting to our partners, at the click of a button
• Cardless Access Control: Instant secure and hands free access. Providing both corporate and household residents with a simple, secure and convenient access control experience.